Diversity, Equity, and Inclusion at Bynder
At Bynder, we are on a journey to establish a truly equitable workplace where employees from all walks of life and backgrounds feel equally valued, are represented, and enjoy the same opportunities. We are proud of how much we've grown and  know our efforts require constant commitment and full transparency.
A multicultural workforce
With 45+ nationalities represented across the organization, nurturing diversity is intrinsic to Bynder's culture. By integrating our different points of view, perspectives, and backgrounds, we create an environment that fosters growth and promotes individual wellbeing.
Our individual differences are valuable, and allow us to develop products we are collectively proud of as we challenge the status quo and implement the systemic change we want to see around us.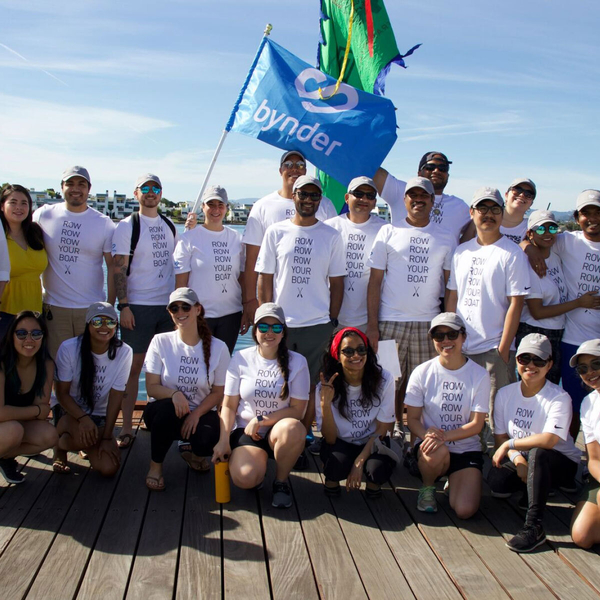 An even better Bynder
Bynder Love is the principle that guides the way we grow our teams, support our employees, and celebrate our differences. At Bynder we strive to create a culture that embraces every Byndie because differences in background, experience, and perspective makes Bynder even better. At Bynder, a diverse, inclusive, and equitable workplace is one where all employees, whatever their ethnicity, color, sex (including intersex status), age, religion, disability, sexual orientation, gender identity or expression, national origin or physical and mental ability are valued and respected. Our commitment is for all Byndies to have the freedom to be their true authentic selves.
Just as we are never finished innovating, Bynder's dedication to Being An Even Better Bynder is a constant, evolving commitment that includes education, listening, and action.
The driving principle behind the values we stand for
When Bynder was founded, it was based on a non-negotiable principle: Bynder Love. In short, we encourage, support, and champion each other—tirelessly and spontaneously. Our aim is to create a culture that celebrates individuals and their contributions to Bynder's success.
Every day, we strive to create an even better Bynder. We aim to develop a truly equitable workforce where every person feels represented, celebrated for who they are, and empowered to contribute authentically to our common shared goal: getting Bynder at the heart of every brand.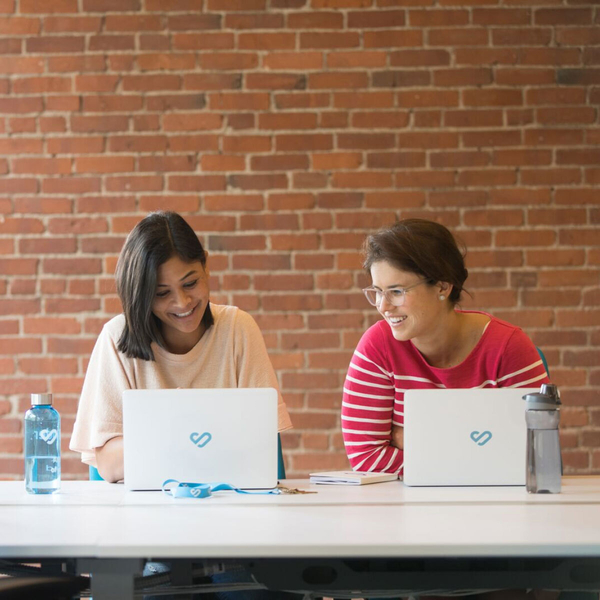 What we're doing
As a proud member of Workplace Pride, a non-profit organization advocating for inclusive workplaces for the LGBTIQ+ community, we firmly believe in fostering a diverse and accepting environment for all employees.
At Bynder, we are among the signatories of the ScaleUp Diversity, Equity & Inclusion Pledge.
By signing the pledge, we've committed to build a fair and inclusive company by recruiting and retaining a diverse workforce with the aim to make a difference in the software ecosystem. Our commitment is based on the following principles:
A commitment to reporting
We commit to reporting quarterly on our workforce metrics building on the EEOC (Equal Employment Opportunity Commission) reporting requirements.
A focus on recruiting diverse candidates
We commit to focusing on diverse hiring, ensuring equitable compensation, and building a representative workforce.
Actions to build a culture of belonging
We commit to creating equal opportunities and an inclusive culture while investing in our employees and our local communities.
---
Meet our Byndies
At Bynder, we strive to create a diverse and equitable workplace for all. We publish our numbers to hold ourselves accountable. The work is never complete and requires ongoing and consistent effort.
* Updated as of April 2022. 
---
Global gender representation
Genderqueer/
Gender non-conforming/
Non-binary
Genderqueer/
Gender non-conforming/
Non-binary
Global race and ethnicity representation
Global underrepresented minority representation
Global age representation
Additional representation data
---
Leadership by numbers
Executive leadership by gender
Executive leadership by race and ethnicity