Life at Bynder
Whether we work from the office or from home, working at Bynder means working together. Our unique company culture—a.k.a. Bynder Love—is the glue that binds us together, that drives what we do and, most importantly, how we do it.
See all openings
---
Our core values
Bynder love
Bynder love is the Byndie spirit, the force that drives the way we work and dictates how we care for our customers and their brands. Byndies are a diverse and inclusive bunch; we encourage each other to share our different points of view in a safe and welcoming environment where we support one another as we grow together.
Accountability
We are honest, reliable, and efficient, but we are not perfect. If we make a mistake, we will acknowledge it and make appropriate corrections. Whether we are working with a customer or a team member, we go to great lengths to do the best job we can with what is available to us at the time.
Growth
At Bynder, we're dedicated to helping creative marketers grow their brands. But, it is also our mission to grow our own brand, improve our performance, and strive to become the best we can be—as individuals and as an organization—by supporting and championing one another.
Unity
Our teams win and lose together. We all work towards the same goals, and we include all stakeholders in important conversations as we actively seek to eliminate silos. We are also committed to maintaining strong global connections; wherever our colleagues work, we welcome their advice and their different points of view.
Innovation
Byndies are always eager to innovate. We encourage new ideas in all job fields and put a strong focus on cross-cultural and cross-functional collaboration: the insights we share allow us to continuously improve our products, services, and processes.
---
Covid-19
The type of work that works for you
Hybrid work is part of our culture at Bynder. We consider ourselves pioneers in the ways of remote-working—we're a tech company after all. Our Byndies have been enjoying flexible and remote working practices since 2018, when we rolled out our famous "remote-week" for all employees.
As much as we value and encourage real-life, face-to-face communication in the office, we also want you to deliver your best work wherever it's best for you. If, based on your role and the conversations you have with your manager, you decide to work hybridly or remotely, it will be our responsibility to provide you with best practices and the tools you need to work comfortably and ergonomically.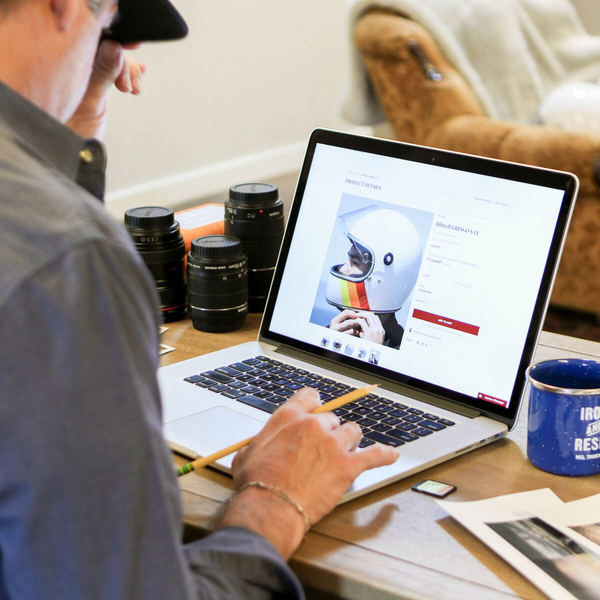 Introducing
Bynder clubhouses
Offices are so 2019. That's why at Bynder, we have clubhouses. As the workforce becomes more distributed, we have created spaces where Byndies are free to meet with their colleagues—whether to work together or get to know each other.
By joining regular team events organized at our clubhouses or scheduling time to meet with colleagues and share ideas (or a laugh), Byndies have a safe space to create and maintain a strong sense of togetherness, foster innovation, and enjoy focus time when things get hectic at home.
---
We care about your wellbeing
We all have lives beyond the office. At Bynder, we want you to live your life to the fullest.
Comprehensive health plans
Generous parental and family leave
We support your growth every step of the way
Byndies aim high and never stop learning. That's why we provide you with the tools and support to propel your growth as we help you develop into the professional you ultimately want to be.
Tailored learning opportunities
Are there any skills that you would like to develop in order to thrive in your role or progress in your career at Bynder? Whether you're after training, certifications, workshops, or coaching, we will work with you to put together a tailored learning program that meets your needs and gets you closer to your goals.
Leadership academy
All current and future managers at Bynder take part in our Leadership Academy to acquire the conversational skills leaders use daily in and out of the office. The three-day program combines theory with practice, you'll get to work on your personal goals with a training actor and you'll be able to immediately put your new skills to the test in your professional and personal life.
StrengthsFinder
In order to work on your personal development, being aware of your natural strengths is key. At Bynder, we use the StrengthsFinder assessment to identify the areas where you and your team can build strength, discover your talents, and put them at your service.
LinkedIn Learning
Every Byndie has access to LinkedIn Learning and can enjoy unlimited access to online videos, training, and courses that support them in their current roles and as they take their careers to the next step. Our Learning & Development experts at Bynder will provide guidance and suggestions to help you find the content that is right for you and your goals.
Mentorship program
Bynder is based on the principle of guidance: we believe that talent and expertise must be shared and passed on—that's why we've set up a mentorship program. The program sees our more experienced Byndies guide, share knowledge with, and mentor younger Byndies as they navigate their professional lives, define their current and future roles, and tackle the challenges they might be facing.
Summer & winter school
Byndies never stop learning, and we give them all the tools they need to never stop growing. Twice a year, we organize a week of workshops for every Byndie to sign up for. Whatever soft skill you need in your current or future role, be sure to find a program that matches your needs. From negotiation and change management to presenting and storytelling, the list is varied.
Feedback culture
At Bynder, we embrace a culture that normalizes feedback instead of relegating it to a performance review. During your weekly 1:1 conversations with your manager, you will give and receive continuous feedback as you monitor your ongoing progress and performance together. And, through our monthly Pulse survey, all Byndies are encouraged to provide feedback to the executive team.
Role scorecards and OKRs
Byndies always know how success in their role is measured. Our system of role scorecards and individual OKRs is designed to provide increased transparency over how to be the most successful in your role, understand your evolving responsibilities and competencies, and contribute effectively to Bynder's success.
Life at Bynder
We know how to have fun
Whether we meet at the clubhouse, for lunch or on a Zoom call for a coffee break, we love spending time together. As a Byndie, you are free to decide whether to work from home, the office, or a combination of the two, it is our responsibility to make sure all Byndies feel connected.
From virtual events like our Bynder Gala to face-to-face, team building activities at the clubhouse, Byndies have occasions galore to get together, feel part of the team, and join the activities that match their needs, wants, and personalities.