'Good design goes unnoticed'—the untold tale of two creatives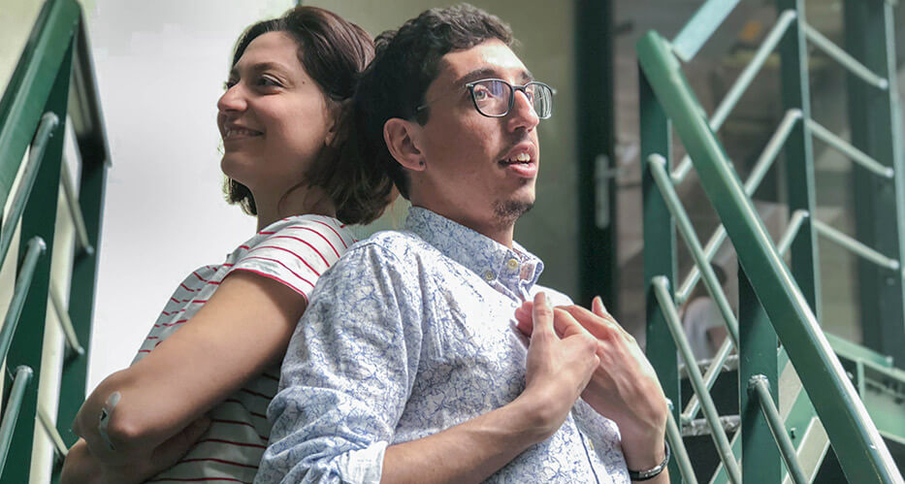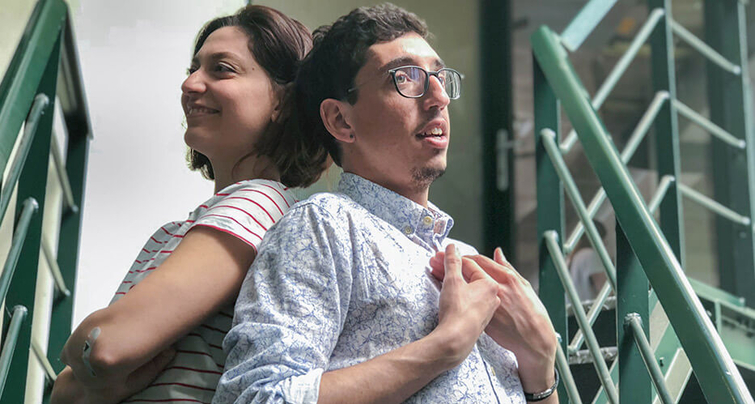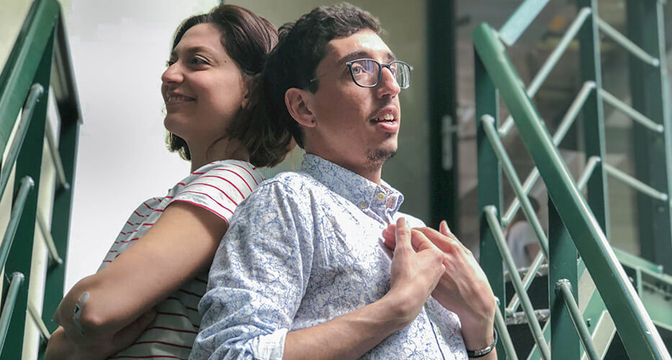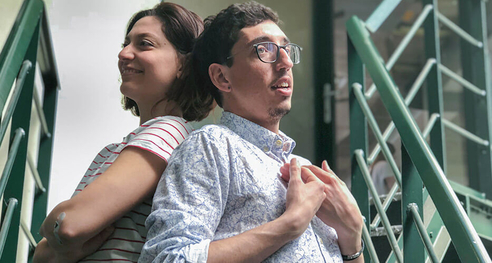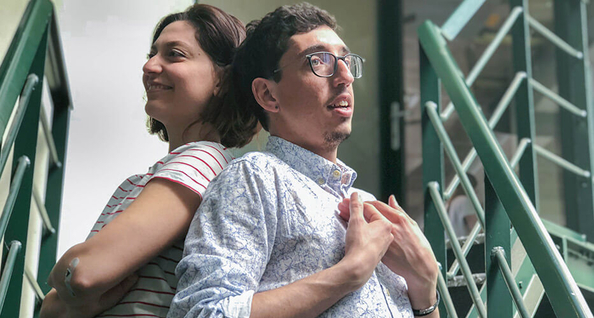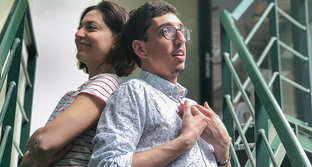 Today is Poetry and the Creative Mind Day—the perfect opportunity to either create something, or, failing that, celebrate the ability to do so in others.
Founded by the Academy of American Poets in 1982, April 19th is now a global occasion marked by plenty of weird and wonderful events, all in celebration of a way of thinking that's criminally undervalued in certain circles (not ours!).
Creativity is more than just being different. Anybody can be weird; that's easy. What's hard is to be as simple as Bach. Making the simple, awesomely simple, that's creativity.

Charles Mingus
Making digital asset management simple, awesomely simple, is in everyone's job descriptions at Bynder. However, the look and feel of our product, content and each and every customer touchpoint is largely taken care of by the creative team. We may be a B2B company that sells cloud-based software, but creativity is our secret sauce.
We've always been curious about our creatives, so today is fitting to ask our incredible video producer Adria Berrocal Forcada and visual designer Ljubica Jovanova to spill their secrets. And—with a lunch date with the author up for grabs—complete a series of fun challenges to win the King of Poetry and the Creative Mind Day crown*.
Q & A
Q: Describe what you do at Bynder with a haiku—a form of Japanese poetry with three lines of five, seven and five syllables. The tone, traditionally, should be "cutting". Go!
LJ:
I make things "pop" often
But my main role is solving problems
Design is my thing
Adria:
I put things in frames
Make them move around nicely
Videos I make
Q: Ouch, get me a bandaid! What project have you been a part of here that you're proudest of?
LJ:
Working for OnBrand—an annual branding and marketing conference put on by OnBrand and Bynder every year in Amsterdam. The creative team is responsible for branding the entire concept and event, and putting together all the visual stuff; videos, graphics, logos. The first event was in 2015, and it's grown so much since then—watching that trajectory and knowing I contributed to it has been really rewarding.
My favorite moment was at the 2016 event. I designed a social media wall, and people who were tweeting about the event could see their posts up there, which they loved. It felt good to see everyone looking at the wall and interacting with it. Making people happy… I guess that's the ultimate goal of design, more so than just solving problems.
Adria:
In 2016, Bynder received Series A funding. I took a photo of our CEO Chris Hall for the media kit, and it ended up being published in the Wall Street Journal. Other times; videos I've made have been picked up by primetime news shows here in the Netherlands. It feels pretty awesome to see your work on such platforms; respected platforms with massive audiences. I can't really name a specific project. I just feel proud when our work reaches people. Knowing that we created something new, that didn't exist before, and it's being seen!
Q: What's the best compliment you've ever received about your work?
LJ:
Probably when people tell me: "It just works." The thing about good design, I think, is that it goes unnoticed. You only pick up on things that are jarring, or conspicuous in their absence. So when I hear something like "this makes sense", or, well, silence, I know I've done a good job!
Adria:
There have been so many, but compliments from strangers mean more to me as there's no reason for them to be nice—which is not true of the people you work with [laughs]. A while ago, we needed a new catering company for Bynder's free staff lunch. So I decided to film a quick recruitment video of us all eating and hanging out in the kitchen, added some overlaid text, and uploaded it to our social channels. So simple. We had a lot of applications and found somebody great, and then I heard that the Sales Director of a major hotel group saw the video and told the management team; "Why are we learning best practice from a B2B tech company? We should be doing this, and showing them how it's done." That was nice.
Q: Working in a creative role in a commercial context must come with a unique set of challenges and opportunities. What do you think these are? And if there are clashes, how do you reconcile the two?
LJ:
The biggest challenge is being told to think outside the box—throughout your entire life, and at work—and then realizing that 'outside the box' still, often out of necessity, comes with its own set of restrictions. Being a sucker for perfection is not always easy either. For me, a piece of work is never quite finished; there's always room for improvement. But when you've got deadlines, when you have to get stuff out the door, that dictates when a piece of work is finished! On the other hand, certain requirements and rules can help you do more focused work, and stop overthinking so much. The resources and equipment we're provided with are also a huge plus, and having a company like Bynder behind you, trusting your vision, is reassuring. And it's awesome to know that what you do is being seen and used and enjoyed by so many people.
Adria:
Being a painter and making giant watercolours on a beautiful beach does sound appealing sometimes, but it's not realistic for me. I like knowing that what I create isn't just going out into the void—my work at Bynder has a purpose, a reason for existing, and an audience. Having goals is a big thing for me; I think you can do better work when you know why you're doing it and what it will be used for. Creative thinking and strategic thinking aren't mutually exclusive. When you get that balance right—creating something you're proud of that is also useful and successful—it's the best. Sometimes you need to put your own preferences or ego aside to make this happen, but hey, that's not always a bad thing.
Q: The Torrance Tests of Creative Thinking are classic creativity and divergent thinking tests. They're tricky things to measure, but we're going to give it a shot with the Unusual Uses test. You have three minutes to list all potential uses for a paper clip. I'll go first: unfolded into a heart shape—a paper clip serves as the logo of our employer. Your turn; go!
LJ:
Hold papers together
Open locked doors
Pop up the SIM card from your phone
Clean small narrow spaces
Hold cables together
Make a wire figure (art)
Bind two things together
Hook the broken zipper of your jeans to the button so it stays up
Decorate a magnet
Scratch scratchy cards
Remove gum from your shoe
Adria:
Poke your colleagues
Clean your phone charging input
Make little parachute soldiers
Throw little chewed up papers to your friends/colleagues/classmates
Hold paper
Clean your dry skin
Clean your keyboard
Sew up big buttons
Electrocute yourself
Electrocute someone else
Scratch lottery tickets
Pack tobacco to smoke cigars
Q: Now for a creativity test that's decidedly non-classic, but just as telling. We're heading to an online Meme Generator, where you both pick an image to meme-ify. Keep it family friendly, please.
LJ: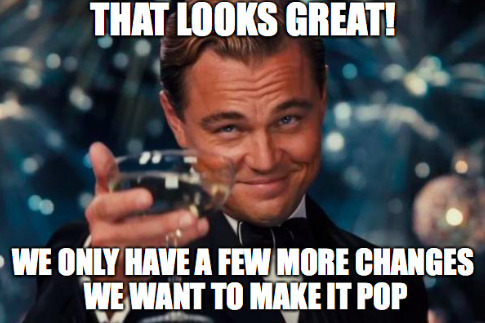 Adria: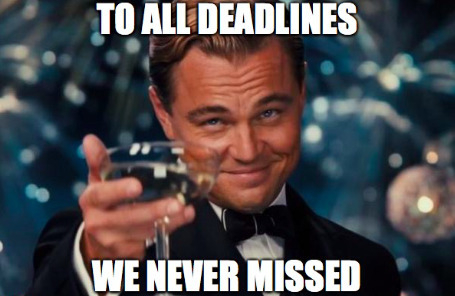 LJ: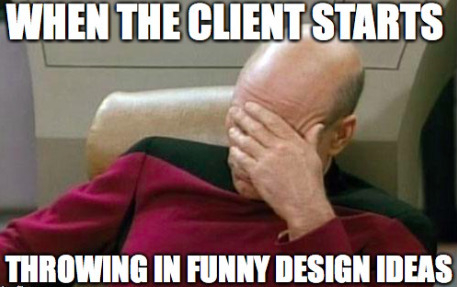 Adria: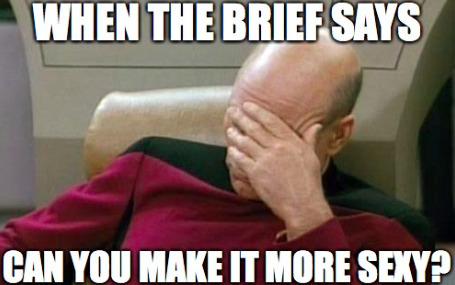 * This is not associated in any way with the international observance. It was invented by the author, and Adria won by a very narrow margin.
---