Walking the intern mile with Richi, Bynder's events and PR intern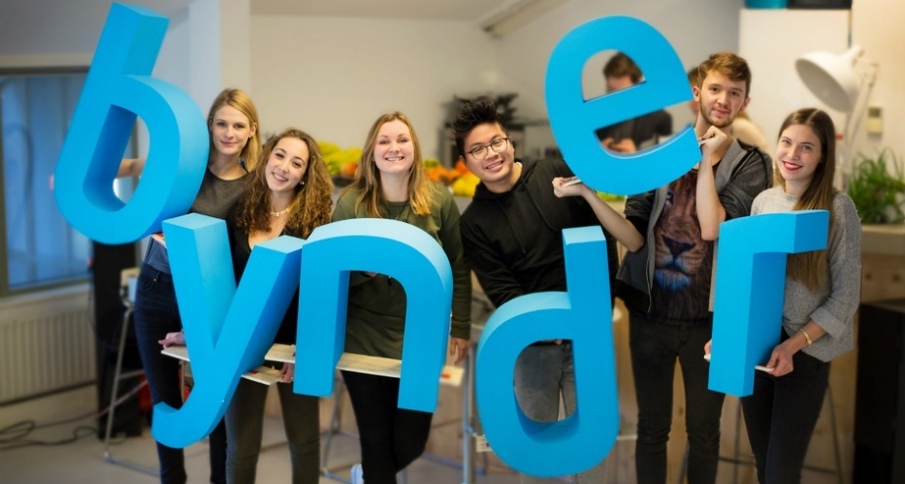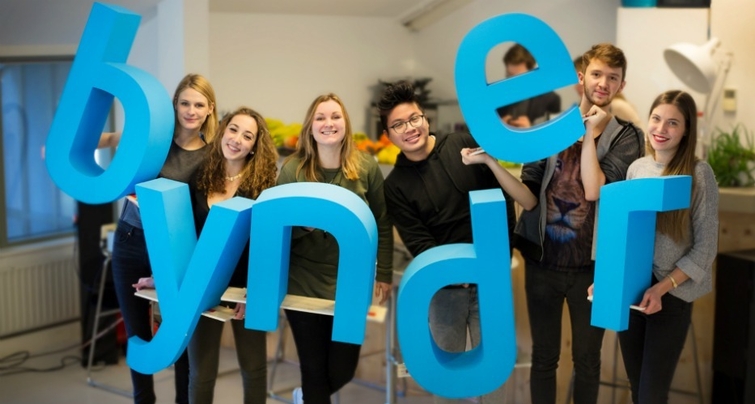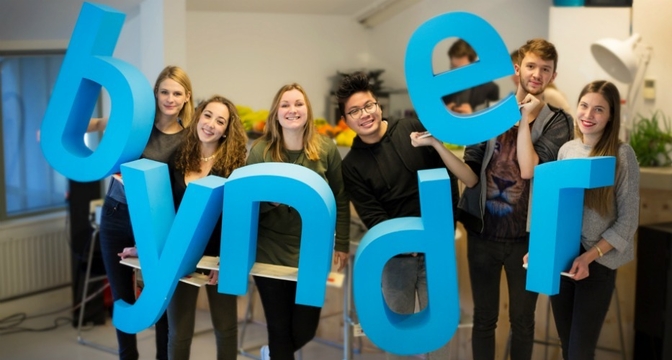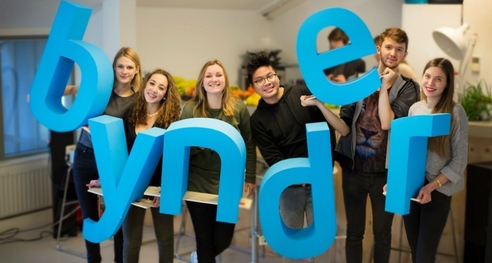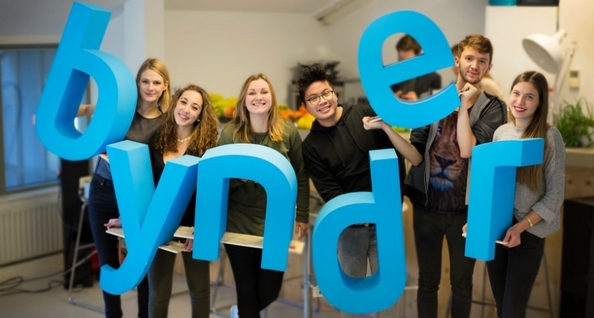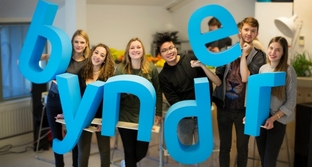 Fancy kick-starting your career as an intern at Bynder?
Being a Bynder intern is about so much more than just hands-on startup experience. From day one, you're shown how to realize your own strengths, inspired to share your ideas, and encouraged to make friends with your team and the organization as a whole.
We have many amazing interns here at Bynder, but today, we want you to meet Richi, our events and PR intern.
Who are you?
Name: Richi
Age: 20
Nationality: German
Department: Marketing
Office: Amsterdam
Favorite flavor of Pringles: Sour cream & onion
Favorite TV show: Scandal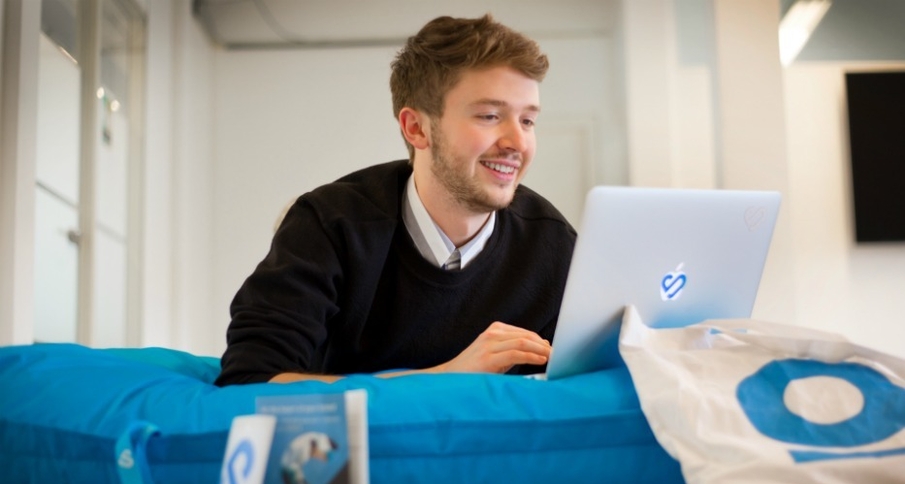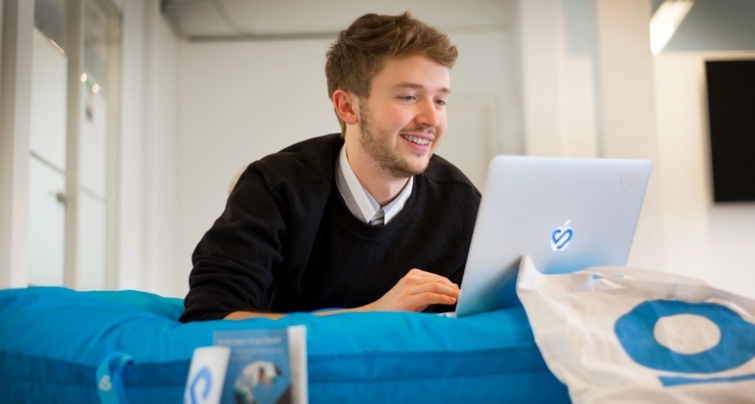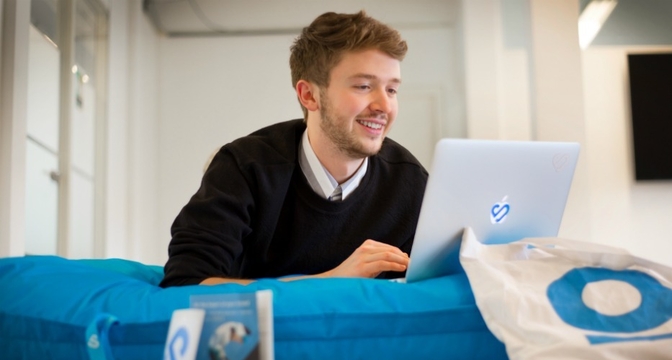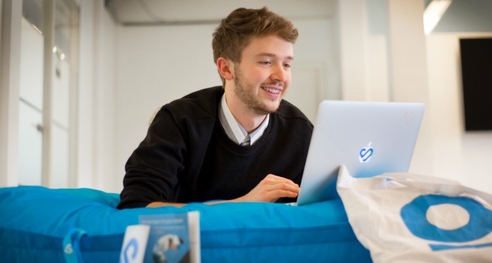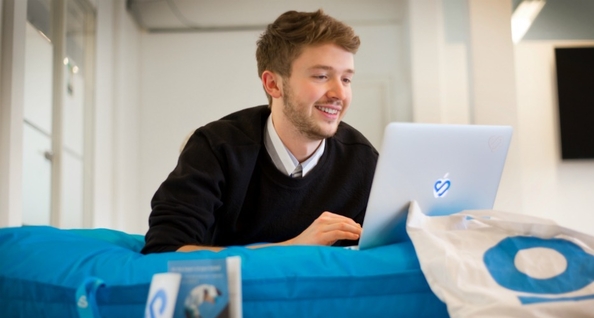 What do you do at Bynder?
I help plan all our exciting global events, checking they're a good fit for us both professionally and culturally, and then get to do a lot of the fun stuff—like spending money.
Besides making trouble to the finance team, I help personalize the event by ordering giveaways and the team outfit, as well as liaise with the event hosts to ensure everything runs smooth on the day. It's nice knowing that the team relies on my work and trusts me to make it as easy as possible for them to showcase our product.
If you could host a talk show, who would be your first guest?
Oprah, for sure! Learning from the best and becoming rich and famous myself. Becoming Richi Rich, you know?
What was the application process like?
It was pretty easy. Because I was still in Germany, I couldn't attend a face-to-face interview so instead did it via Skype. I was super nervous in the beginning because I didn't know what they would ask, and because this was my first real interview experience, I was even more excited. However, in the end, it didn't feel like I was "interviewed" at all. The process was really informal and it felt like a chat between colleagues I'd know for years—and I think I did quite a good job... I did get the job, after all!
What training were you given?
All new employees are enrolled in the Bynder Academy, including interns, so my first two weeks were super busy. The course teaches you everything you need to know about the organization and our product, so you never feel like you're thrown in at the deep end. The marketing team also welcomed me with open arms and showed me the ropes, so that I could learn in the best way that suits me; by doing.
What's the first thing you do when you come to the office?
First; coffee! With double milk and so much sugar that I don't taste the coffee anymore.
What is your proudest accomplishment at Bynder?
OnBrand'16; our own event. It was super cool to see how all the hard work you put into that one project turned real. I was responsible for many of little tasks at OnBrand—including management of the attendee list, venue set up, and giveaways. But the best part of this project was that I attended the event myself, and I had a lot of fun.
What's your favorite Bynder perk?
Free snacks! Well, actually, I'm always eating some giveaway chocolate but psshh... don't tell my boss!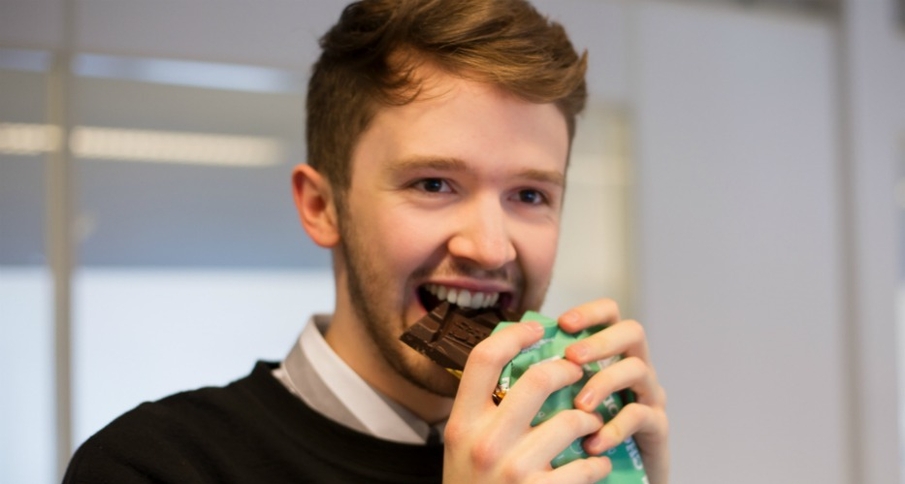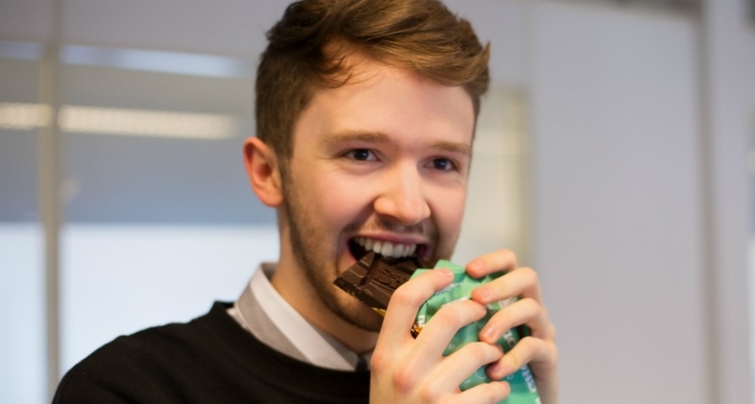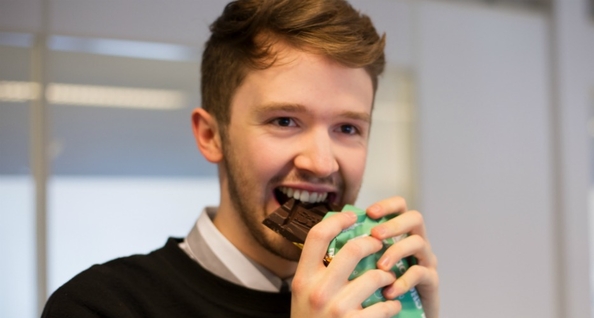 What was or is your biggest challenge?
Hmmm, probably all the little last minute changes that happen at events. For example, an important order might not be delivered to the venue or team members suddenly cannot attend the conference. When this happens, I have to switch my plan and find a last minute solution immediately. But, you know that when working in events, you have to be flexible and spontaneous.
Now let's be honest. What is your least favorite part of the internship?
Simple answer: kitchen duties. Interns are responsible for preparing and cleaning up lunch. Doesn't sound like fun, right? But there is one good thing about it: we know where all the good food is hidden. #internsecrets
What was your best experience at Bynder?
Shouting "stand still, look pretty!" to a room full of Byndies. I'm not usually so demanding, of course, but a bunch of us interns proposed and lead the Bynder mannequin challenge and we had a lot of fun doing it. We had the idea, and we made it happen, it felt so good to be given the freedom and the trust to lead something so creative.
Interested in an internship at Bynder? Check out our current opportunities and be sure to visit the blog to read our next intern's story.
---

---