Bynder Boston gets in a spin for a good cause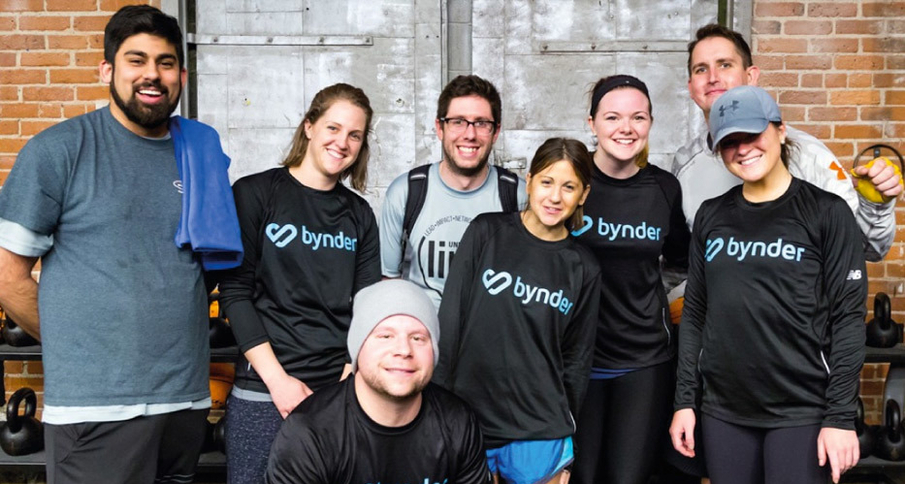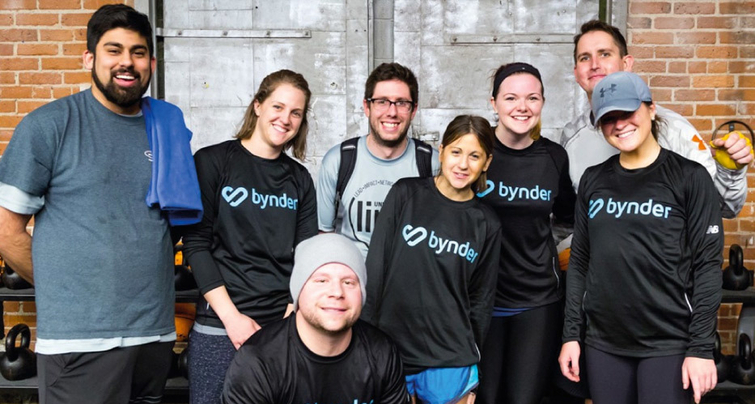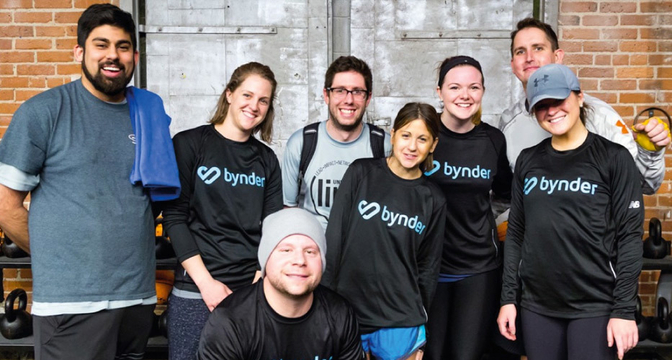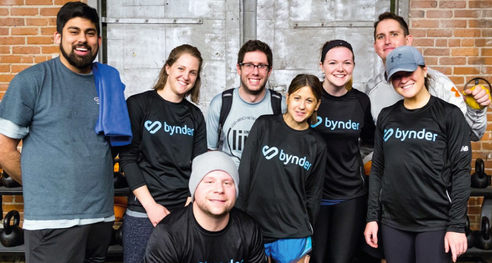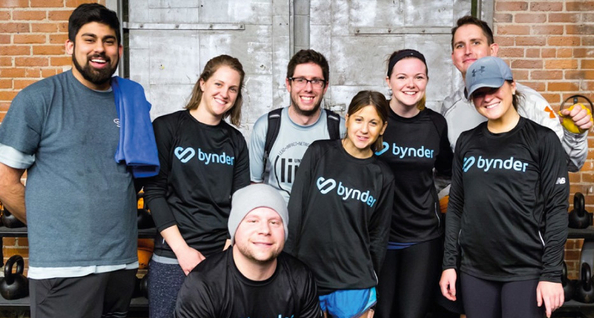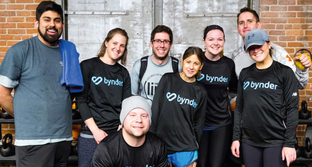 United Way's Youth Venture empowers high-school students from the Boston area to lead positive change within their communities. Through the program, teams of young people use their creativity, energy, and talent to create businesses that benefit their communities. Youth Venture provides training, mentorship, and financial support throughout the year to help make these students' community-boosting business ideas a reality.
As part of Bynder Boston's initiative to give back, members of the Bynder Team participated in a Spin-A-Thon on April 9 to raise funds to support Youth Venture teams. Each team delivers a pitch at the start of the program to compete for up to $1,000 in seed money to launch their businesses. The generosity of Bynder and individual members of the Boston office will help United Way fund a number of teams in the coming year. From this event alone, Bynder Boston donated $1,420 to Youth Venture, which also included a Bynder contribution to help maximize the funds raised.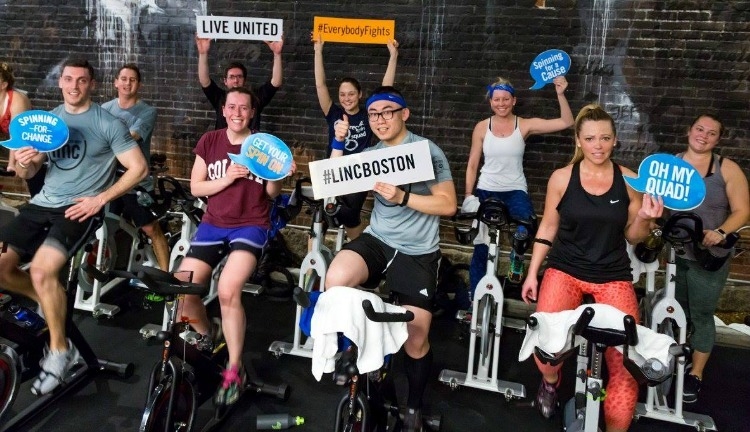 The Club by George Foreman III in the Boston Seaport hosted the 2016 Youth Venture Spin-A-Thon. The four-hour event included four spin classes with at least two Byndies participating in every class, as well as open bag and body classes. The instructors for each class hailed from popular spin studios in the area such as Turnstyle Cycle and Velo-City. The highly positive, energetic environment provided for a lively afternoon at the gym for a great cause.
In addition to the other corporate teams spinning in the event, several Youth Venture teams also participated. Pawsitivity creates and sells neighborhood-specific dog collars in Boston, and will donate a portion of the proceeds to an elderly home to pay for pet expenses. Quality Kicks 4 Kids is a sneaker and shoe restoration and customization business that will fund a local thrift store.
Bynder is a young exciting company that thrives on innovation and positivity, so we jumped at the chance to encourage the next generation of entrepreneurs in the Boston area. Byndies have also volunteered their time for other United Way Youth Venture events.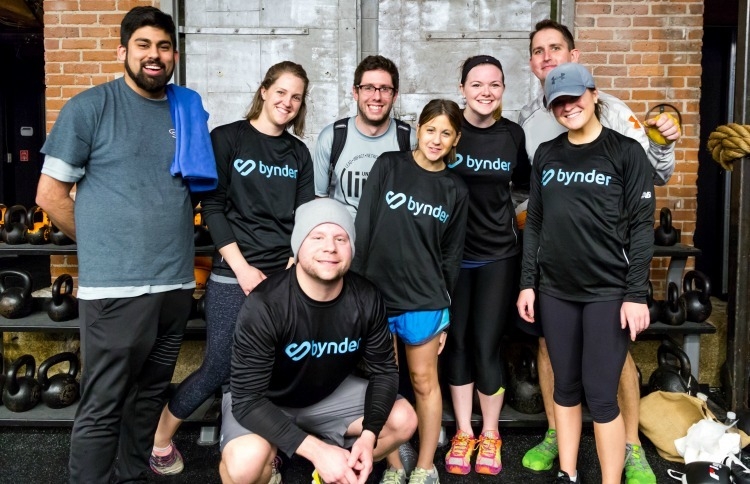 In March, Byndies participated in a Consulting Conference in which young professionals in the Boston area helped Youth Venture teams work through roadblocks that they experienced throughout their business planning. The teams came to the table with questions about various aspects of their businesses, including finances, marketing, event planning, and technology and we were able to offer advice from our own experiences.
Members of Bynder Boston will also volunteer their time at United Way's Showcase Development Day in May, joining other Boston professionals to help the teams prepare for their end-of-year showcase presentations. Because we work with amazing marketeers and incredible brands every day, the Bynder team has a fresh and exciting perspective that we're excited to share.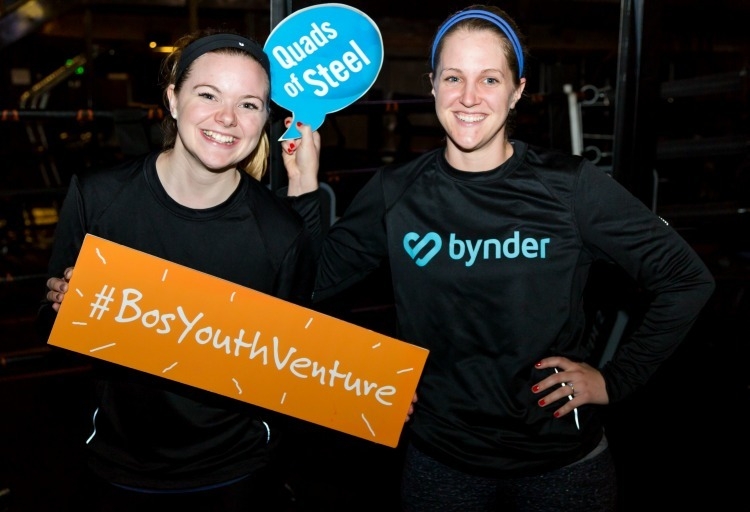 Bynder Boston is enthusiastic about becoming more and more active in our community, and getting involved with United Way's Youth Venture program has been an exciting (and fun!) start.
---

---