Bynder gets involved with community STEM initiative
Could you explain your tech company to a middle schooler?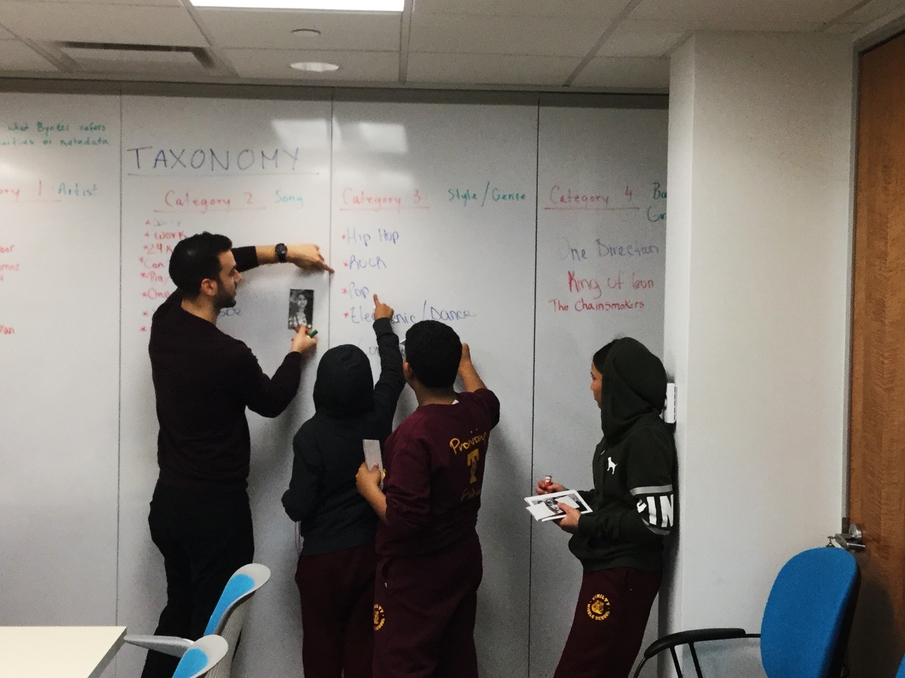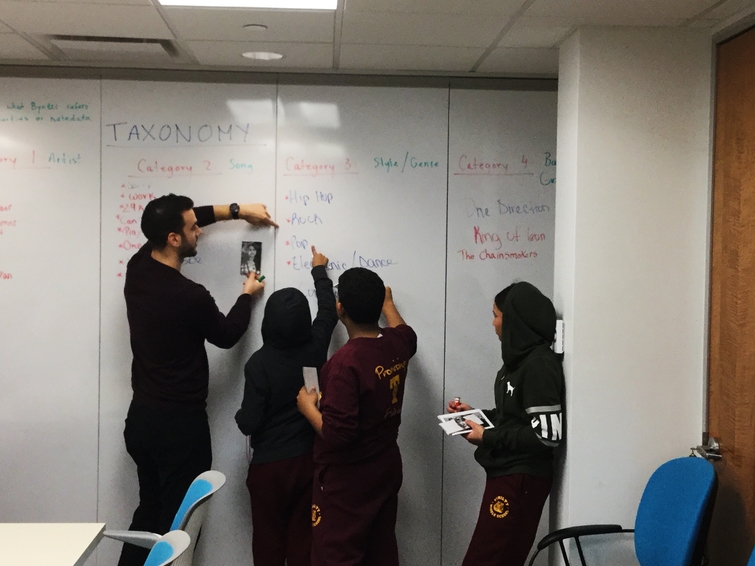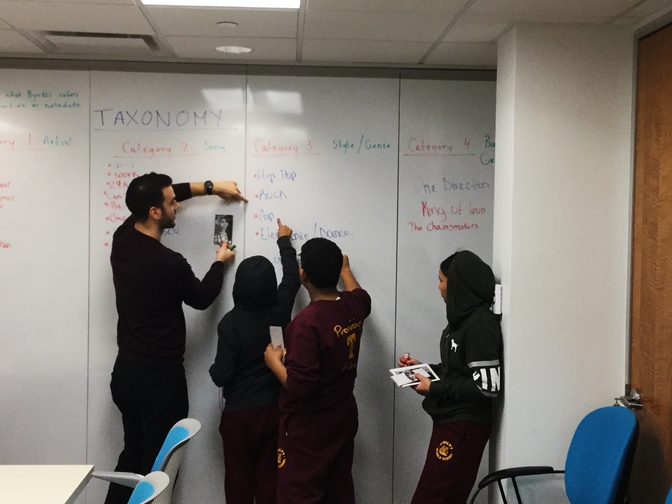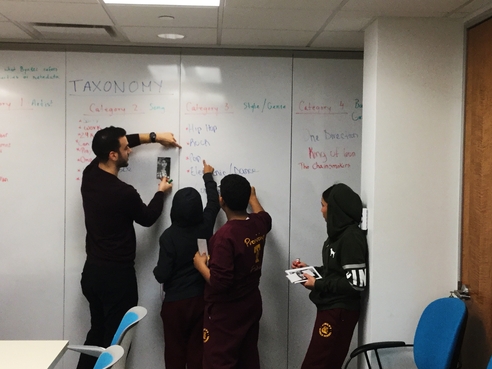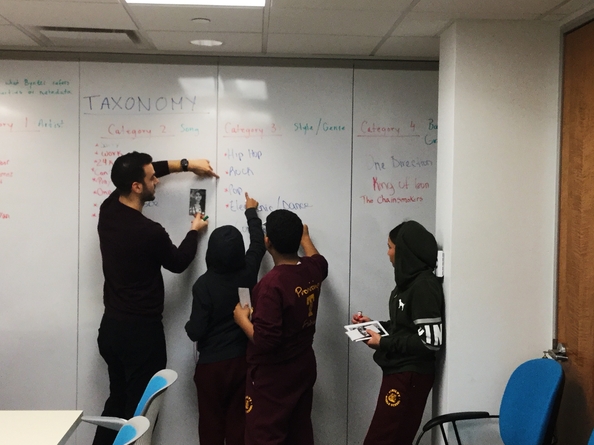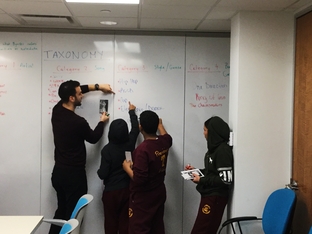 It's a challenge at any business to facilitate communication and knowedge sharing across different functions in ways that everyone understands-and that's dealing with adults all working at the same company towards the same goals.
So you can imagine the challenge (and anxiety) we felt here at Bynder when we were tasked with explaining the different facets of our company to a group of 7th and 8th graders from the Boston area.
In partnership with the United Way's BoSTEM program, Bynder hosted a group of middle schoolers from the Timilty Middle School in Roxbury, MA. BoSTEM aims to introduce STEM (Science, Technology, Engineering, Mathematics) to every Boston middle school student by the year 2020. Middle school is a critical age for this initiative, as studies show that interest in Math and Science wanes during the middle school years.
The goal of our day was straightforward but by no means easy: show the students a few things about Bynder, in a way they could not only understand, but that might excite them and pique their imaginations. We also had 10 pizzas on hand, so we could at least connect over that.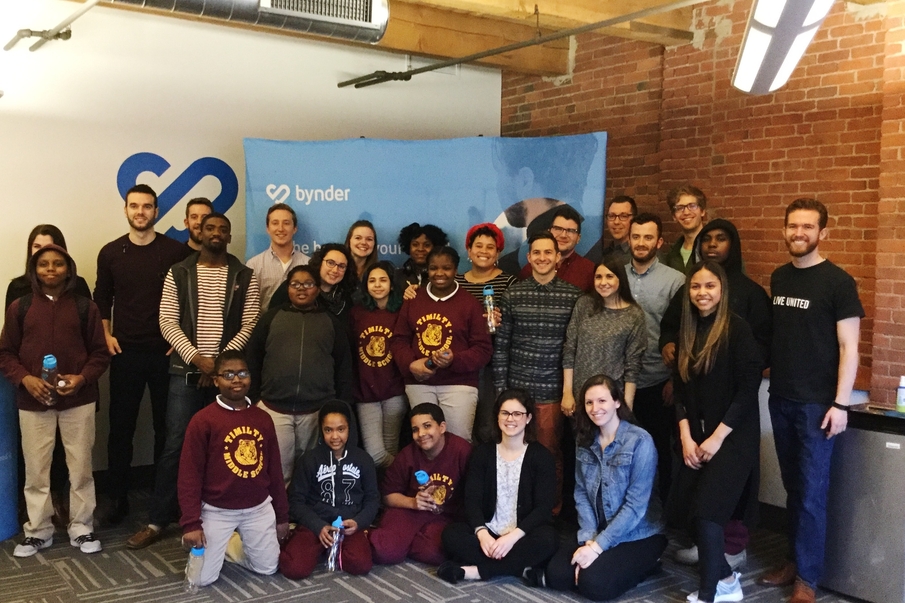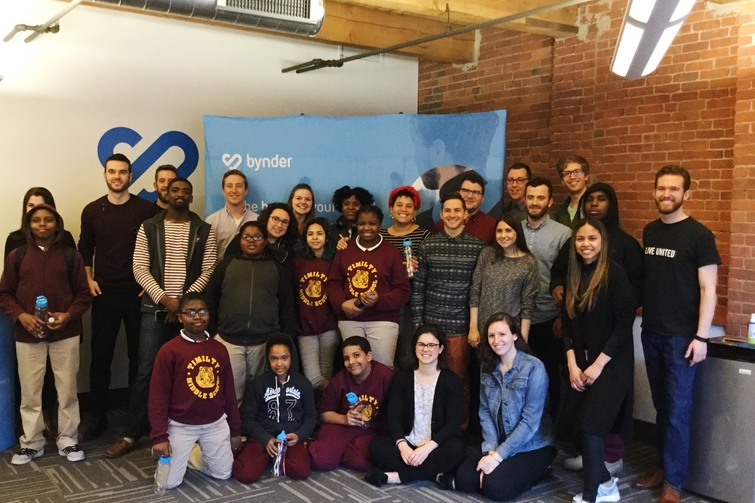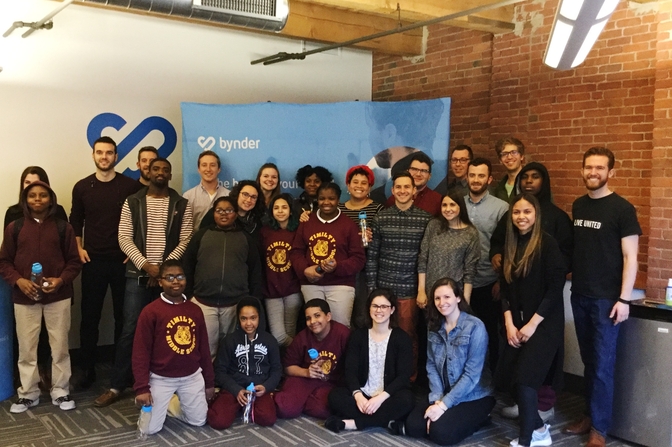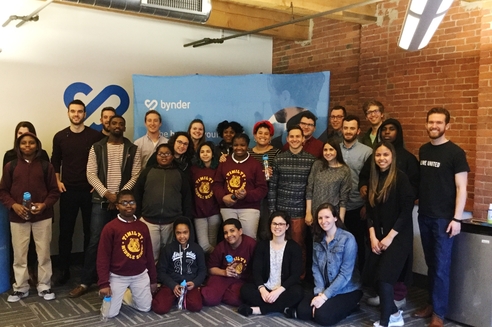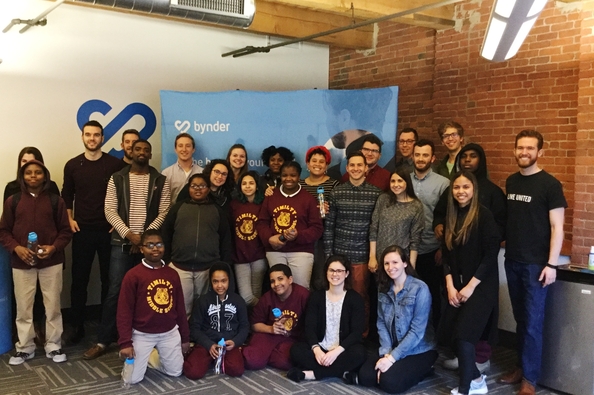 Once we were underway, the worry around "could we do this?" evaporated with every question or response we got from the students. The day's activities were broken up into 4 stations, each speaking to a specific function of Bynder:
Sales & Marketing
How would you pitch your favorite product? The central question we posed to the students resulted in some great pitches for smartphones, bicycles, video games, and winter boots. They were walked through a series of questions, not unlike a typical marketing or sales brainstorm, such as: what problem does it solve? Why this over its competitor? How does it make you feel?
Highlights included:
One student challenging a Bynder sales executive on his pitch
A group coming up with the tagline "never be bored again" for a mobile video game
Breaking down the genius behind Apple's advertising and marketing
Project Management & Implementation
The students were given a brief demo of the Bynder Fruit Portal to see how a taxonomy can be used to find media in a DAM system. They were then tasked with dissecting a jumble of music-related terms and categorizing those terms to create a mini taxonomy. Using this taxonomy, they then tagged "digital assets" (photo print-outs of celebrities) and talked about why they would tag the assets the way they did, all while dancing and singing to our Spotify playlist.
Highlights included:
One student realized that artist names could be broken up into "solo artist" and "band" to further define the assets
Each team showed great cooperation with and support for one another
Justin Bieber and Beyonce were favorites, both to tag and dance/sing to!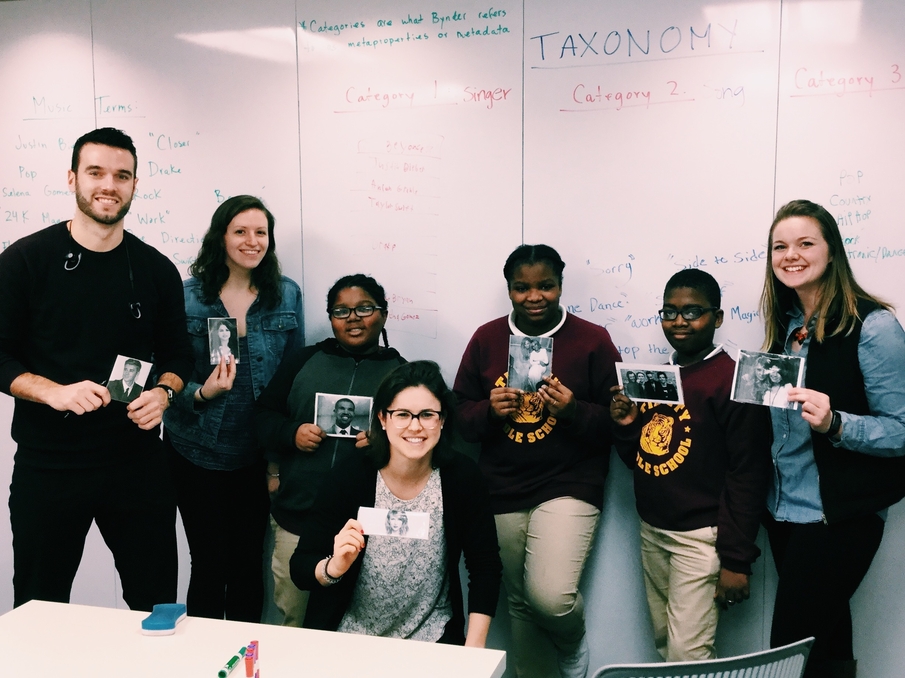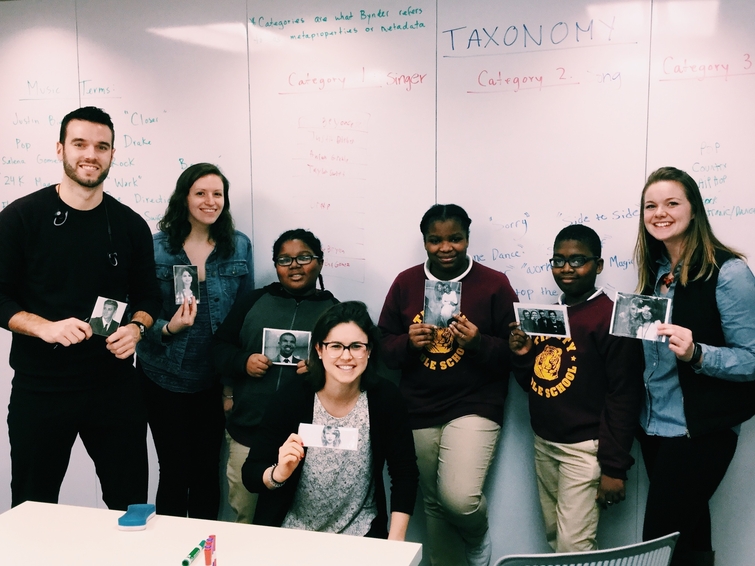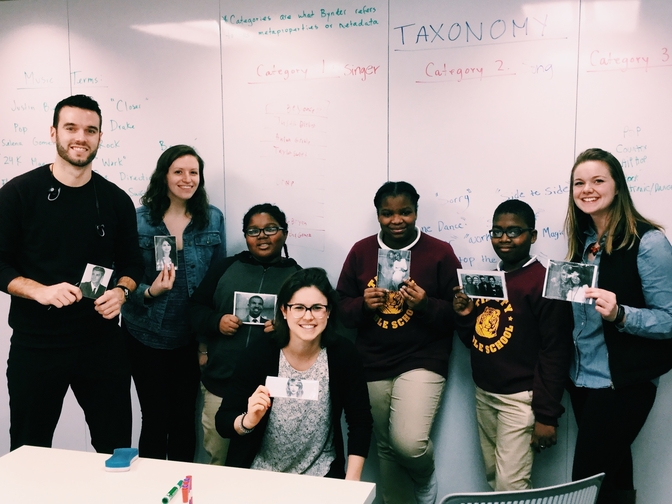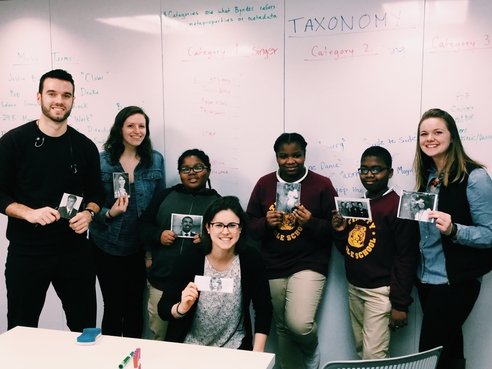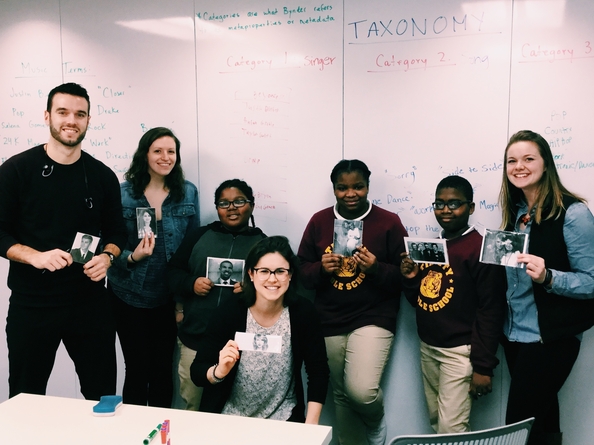 Product & Innovation
We started the station by giving the students an introduction into what we do and how we innovate at Bynder. Then we asked them "What does innovation mean to you?" After they gave us their ideas, we used that as a transition into how video game controllers have innovated through the years. We had a collection of nintendo controllers from the NES to the Wii. After talking about the controllers for a moment, the students were given the task of picking a controller and suggesting theoretical improvements OR coming up with their own "perfect" video game controller.

Highlights included:
Students were very enthusiastic about their ideas
Even the students that didn't have much "gaming" knowledge had an idea of what they liked in regards to controller layout/comfort/etc.
There was a lot of discussion and cooperation among the students about their ideas
One student VERY enthusiastically suggested ditching the controller altogether and going "INSIDE THE GAME!"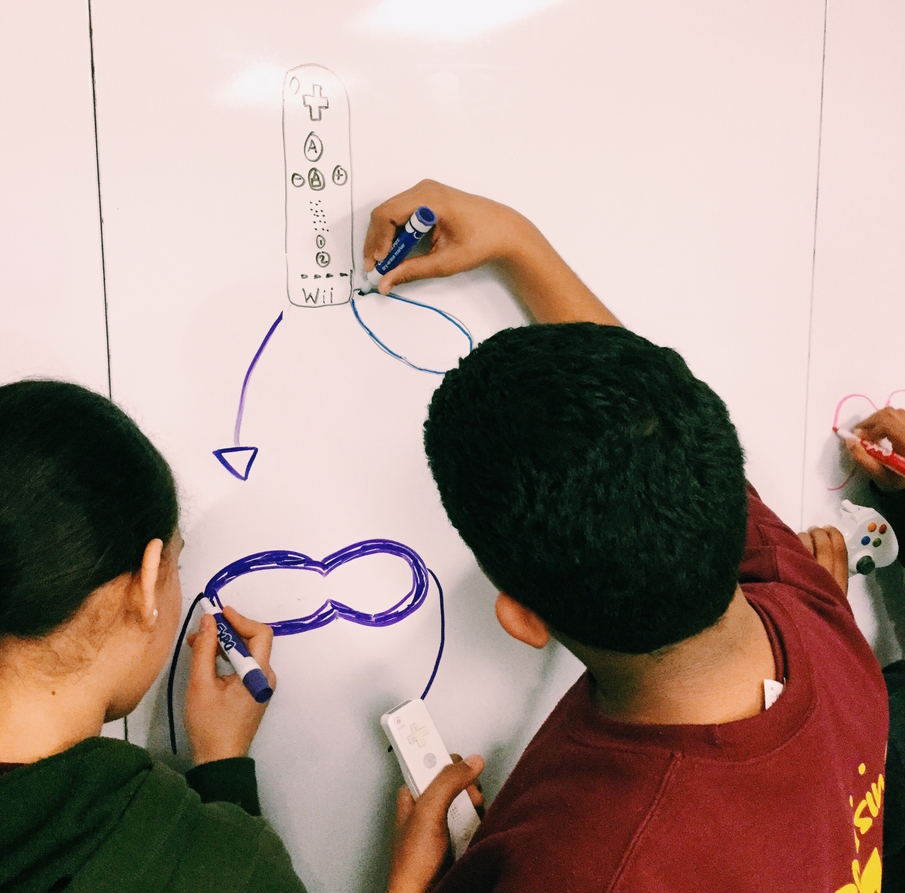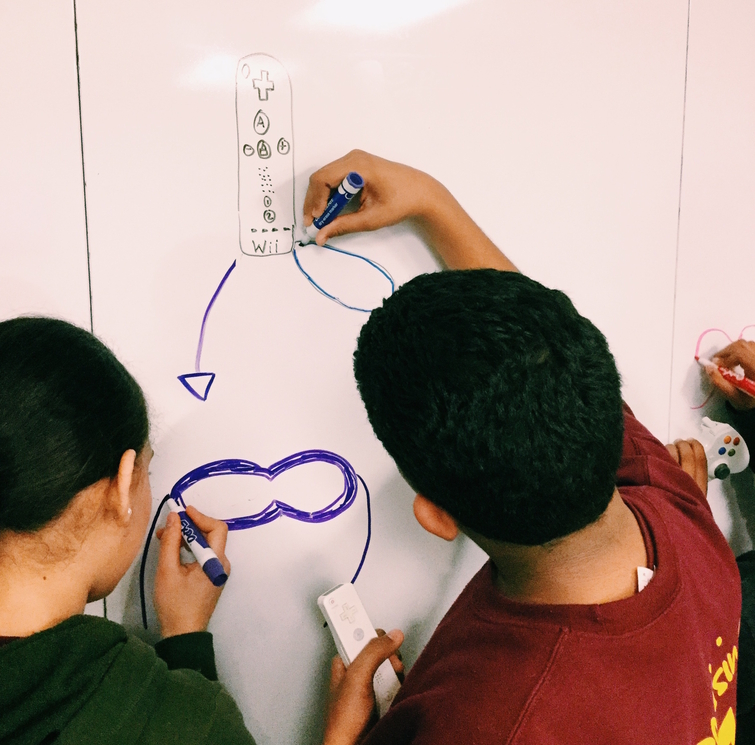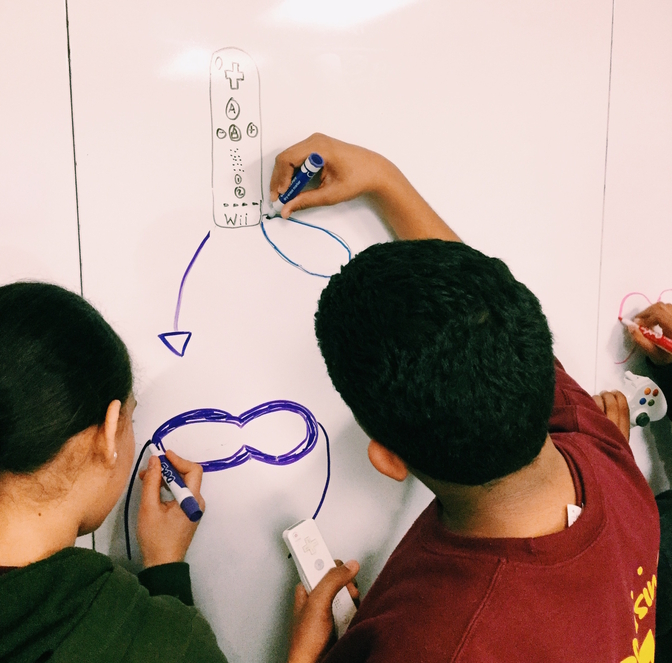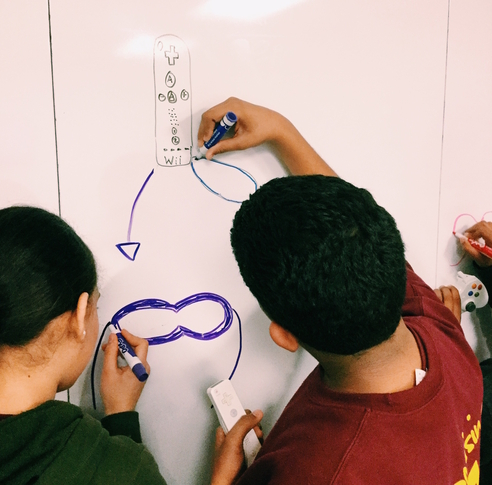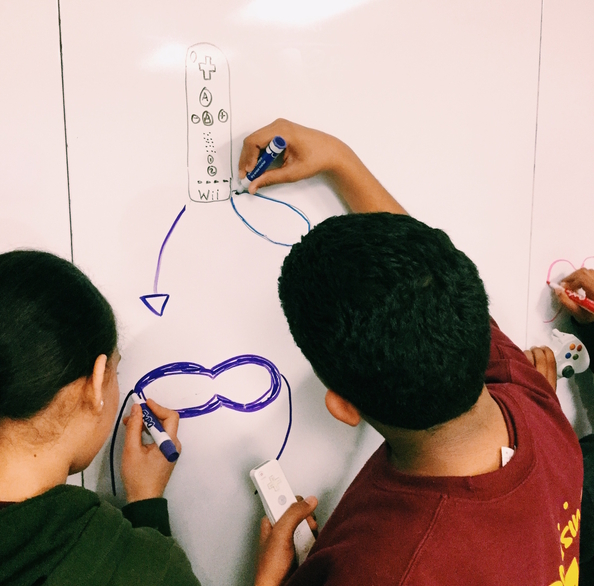 Finance & People and Talent
Students learned what it takes to start a new company, from an operations and finance perspective. Students were given a budget sheet with a list of equipment, furniture, salary, benefits, amenities, etc. required to build an office for a new tech company. Then they had to use calculators to shop for items on Amazon.com and received guidance from the Bynder team on which items on the budget sheet were must-haves (e.g. salary, computers, chairs, etc.).

Highlights included:
Students quickly realized they had to divide and conquer, given the time and amount of work required to analyze the budget. They appointed someone to manage the budget, do the calculations, research and buy the items on Amazon.
To their surprise, students quickly realized where most of the budget was spent, and had to cut budget for certain items to accommodate for the must-have items on the list.
Students had great ideas for what could keep employees happy (e.g. higher salary or a full kitchen).
Final thought
A fun exercise for any team or company is to imagine how you would describe your company and its specific departments to a middle schooler. But the real fun was in actually doing it! Trust me when I say you start off wondering if you'll get enough volunteers to dedicate some time to it, and once it's over, what you've got is a large team of your colleagues wishing the program could've gone on longer.

We would absolutely recommend this program to other companies in the area; it's a great way to step outside of your particular bubble and have some fun with young minds that could very well be tomorrow's tech superstars.

For more information on the United Way's BoSTEM initiative, visit unitedwaymassbay.org/bostem or contact Jessica Igoe at [email protected] or 617.624.8021.
About BoSTEM:
United Way's BoSTEM Initiative is a coalition of over a dozen high-performing nonprofits and a growing list of local corporations who are committing time, expertise and other support to help the Boston Public Schools (BPS) and local out of school agencies close gaps in student learning, and increase career readiness and interest in STEM sector fields. The coalition formed in response to the US2020 challenge put forth by the White House to generate large-scale, innovative solutions to STEM education challenges in the United States. BoSTEM aims to ensure 100% of Boston's middle school students have the opportunity to participate in expanded STEM learning experiences by 2020. These experiences are hands-on learning opportunities in and outside of the classroom involving corporate volunteers, teachers and nonprofit agencies.
---
---